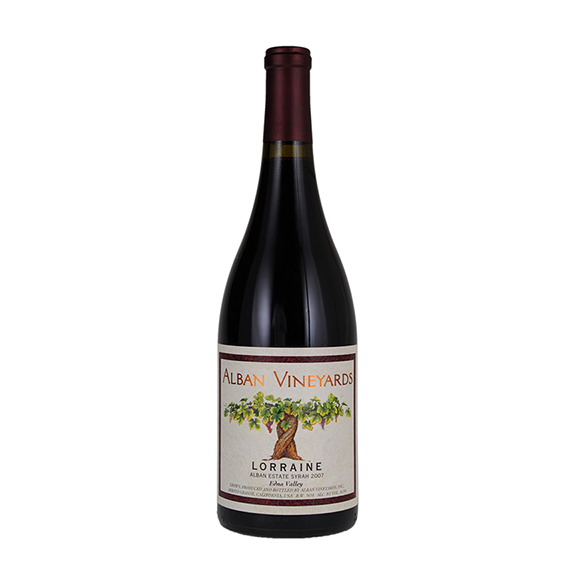 Adjacent to the original Reva's block is a small swath of land that is almost identicle to the surrounding dirt except for a vein of fist sized stones that run through out the soil profile. For years I dreamed of making a wine solely from this little parcel. 1995 was the first year there would be sufficient grapes to keep the tiny spot separate and make a barrel of wine. It was also the year I met an intriguing Irish girl named Lorraine. The day before I would harvest this block separately for the first time, Lorraine called to ask if I could join her and some of her friends who were visiting from Scotland for dinner that night. At the risk of racial profiling, I can tell you that I was well aware that the one nationality that might actually drink more than the Irish, are the Scots. I told Lorraine I would be picking grapes by 3 a.m. so…by then she interrupted with delight, "That's perfect, you can wear your harvest gear out with us and we'll drop you off at the vineyard in time to start! You'll have so much fun you'll end up making the best wine you've ever made." I am a big believer in omens, and it was this last phrase that compelled me to take the chance and join them (or maybe I was smitten by the girl).
Over the next two years, I fell in love with, proposed, and married Lorraine. Not really knowing what I wanted to do with the one barrel harvested the night after (or of) my adventure with the Scots, I made what I thought would be a singular bottling labelled Lorraine and served almost all of it at our wedding. Lorraine works in wine distribution so many of our friends are in food, wine, and hospitality related businesses. We returned from our honeymoon to a number of messages asking where and when they could get their Lorraine. Perhaps not an appropriate question for a newlywed groom, but I was actually quite touched.
Lorraine is 100% Syrah from a combination of marine soils with cobbles and sandstone vineyards laced with chalk. This wine always has the reddest fruits of our Syrahs, and the sweetest roundest tannins. Aged 3.5 years in barrel and bottled unfined and unfiltered.